You have a web page up and looking good and now you need as many methods as possible to draw traffic to your page to generate sales leads online.  
Organic search on the web is about getting found by the people interested in exactly what you offer. Sure, you can run ads – they cost a fortune and don't necessarily bring results since you pay for people who click and look, not people who take action. And with the high cost of clicks these days, you could quickly run out of marketing budget before you got any significant results. Organic search takes a bit of legwork, but it yields big results for little cost.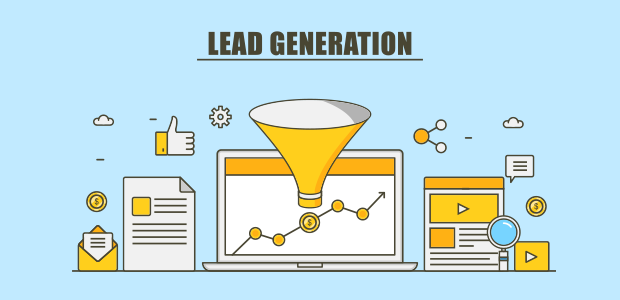 Organic search is defined by being 'found' by the search engines because your site is full of the information being searched for by your potential students when they start to look into education options. By doing some simple keyword research and learning what people are searching for and combining that with your wealth of knowledge on your subject – which is extensive, it's what you do after all – you can position your website to be found by the people that are most interested in your exact offerings.
Think about what you do when you're looking for information online – chances are good that you go to your favorite search engine and type in some words and/or phrases relevant to your particular interest. Within seconds, the search engine returns thousands, if not tens of thousands of results. Do you usually look at the top few, choose one and start reading websites? That's the pattern of most people when searching the internet.
It stands to reason then, that you need to be in one of those top positions in order to bring traffic to your site. You don't need to pay to get there, even though the top two or three results are usually paid results. People in the know understand those are paid – that they're ads, and so they tend to look below first to see what catches their eye that's more real and credible than an ad.
That's where you want to be. Consistently. You get there consistently by knowing what people search for and having plenty of that type of content on your site and by updating it often. The search engines constantly 'crawl' the internet looking not only for relevant content for search terms, but for content that is recently or frequently updated. Add more content often and give the search engines a reason to 'look' at and re-index your site, giving it better rankings, higher on the page.
The more often you add content, the more likely you are to get higher rankings. Higher rankings means getting found and visited by the people genuinely interested in what you offer, turning your website into a veritable lead generation machine.
Check out!! Content Marketing strategies → Content Marketing
Offer something that has genuine value to your visitor in exchange for their email address – and optionally, their phone number. You'll develop a list of individuals who are interested in your product or service, who you can then contact directly to discuss their needs and interests, get the right information into their hands so they can make a decision and ultimately choose your product as their next stop on the path toward their bigger and brighter future.
It's the place to be – where the people most interested are looking for exactly what you offer.
Recommended Read → Website Planning and Structuring
The real key to finding leads online (or having them find you) is to do more than create a web page or even a comprehensive web site.  The ultimate goal is to create a real web presence.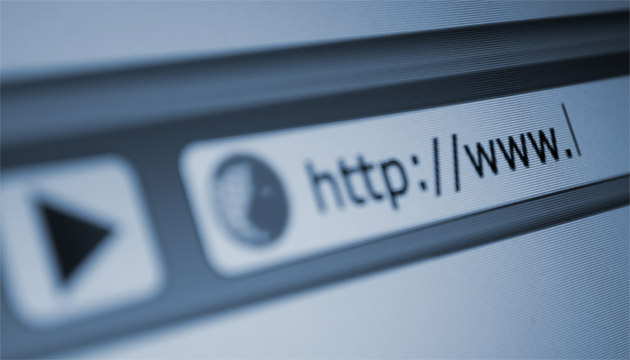 What is a web presence?
Forgoing a techno-jargon definition, web presence is having your web site or page, exist virtually on the internet in many other areas as opposed to the confinement of only your web address or URL.  As an example, imagine you have a company that deals with digital marketing projects and you create a web site with an address, almonance.in. If the only way people can find, see or become aware of your web site is to visit your exact home address (almonance.in), then you have a web site that is confined to your address.  Alternatively, if people can find links to almonance.in all over the internet, than you have established web presence.
Your brick and mortar store
You might look at your home web address as your storefront, your geographical location.  Now, you can do a lot of advertising to draw in customers at your location. The problem of course, is that potential customers must already be at your location to see the advertizing.  You advertizing is only effective with people who are passing by your store, or those who were already directly looking for your store. Therefore, you would advertize and create a presence in other places such as the internet, telephone directories, television, newspapers, etc.  It is very much the same with your web page. While you have your web site and methods to draw people in when they are directly searching for you, you also need to create avenues for people to locate you even when they are not directly in search of your store.
Attractive links
In much the same way that you took measures to insure that your web site address appears high in search engines (SEO), you need to create additional avenues or links to your web site and SEO those links.
Reciprocal links
Increase the amount of web traffic to get more leads online by adding your web address as a link to other web sites.  In addition, you can add those web site addresses to your page. In this way, many people will find your site though they were not looking for you directly.  
Another very effective method to help you create more of a web presence and kick up your lead flow is to write articles and do some blogging.
Read more about Blogging and its uses → Blogging
4 Tools for Lead Generation:
Hunter

: Finds email of a person from their company or organization.

Scrapp:

Finds Email of a LinkedIn profile

Sumo:

Popups, slide-in and email opt-ins used in website

Fieldboom :

Creates forms for surveys, leads, feedbacks etc.
Get hands on tools training to make your client's or your website a Lead generating machine only from the digital marketing training centre indore