In case you are wondering the need of a proper plan and how proper structuring of your website may affect your presence online. Lemme tell you "The Answer"
The answer can be connected to your life. You might have heard of the famous saying
"A proper Management could lead towards your growing enhancement." - Lakshya AR (Digital Marketing Strategist)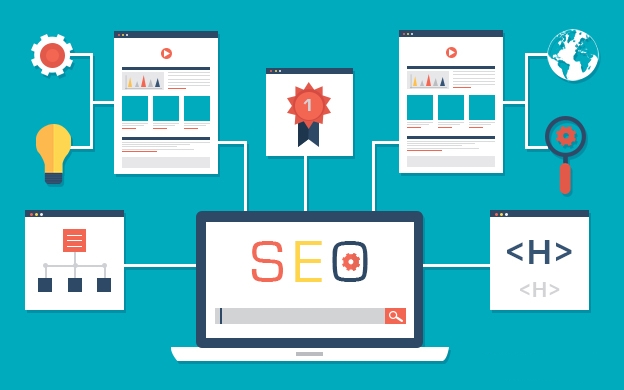 Similar is the case with your website.
Website structure and its proper planning is as essential as internet to mobile, salary to an employee and articles to adsense approved sites.
Proper structuring of website is important because of mainly two reasons:
Making it SEO Friendly (helps it rankings)

Making it UBO Friendly (helps in conversions)
Get your structure wrong and your website potential visitors could miss your site altogether. Those who do find it could struggle to find what they're looking for – reducing your chances of converting them from prospects into customers, and discouraging them from coming back.
So what exactly you need to well plan your website's structure ?
Check Out!! why you would require a Website ? → Why every Digital Marketer needs a Website ?
8 points to follow for proper Website Planning and Structuring :
What exactly you require your website to be like? Make a rough sketch of it on a paper or have it similar to your competitor who cares. The basic point over here is to have a rough sketch in your mind about your website and its final look.
You may take help of a Write Maps ( An online tool to help you decide proper mapping of your site.)
Determining goal is a necessary process that is involved in making a website. We have covered the looks now comes the purpose. What do you want from your website? Which particular niche does it falls under?


Researching for Target Audiences:
Getting to know about your target audience is an essential step towards the development of your business via your website. No doubt researching about your competitor thats well active in the demographics you are aiming for sounds like a great plan. By keeping in mind the nature of your target audience could help you develop the website that could connect with them easily.
Getting a Domain from any Domain name providers like Go-Daddy, Alibaba etc is easy. You just need to plan your domain name beforehand . Will it be the name of your business or anything other? Which Domain extension you are aiming for? A Domain name is your presence in the internet, you would not like to choose something for which you regret later.


A place or a home for your website in the internet. Hosting for your website plays an important role in your website's load time, server speed and space for your uploaded content in your website. A good hosting plan could give a life to your website whereas a bad hosting plan could create a worst experience for the website users, resulting in degradation of traffic as well as rankings.
Deciding a Website Technology:
Deciding what is right for your business website or in which technology you would like to develop your website? Websites are normally based on languages like HTML, PHP etc.
But learning a language could be time consuming just for a website.  So we use CMS (Content Manangement System), like wordpress with inbuilt features and several addons.
CMS are less time consuming, far more easy and very less technical than developing a whole website that's based on a language.
Content planning and writeups are most important in a website to make your user aware of your offerings as well as for your Search Engine Rankings. A proper planned content or a content of a particular niche is highly recommended to be followed.
SEO or Search Engine Optimisation plays an important role in determining the rank of your website in major Search Engines. Use of proper keywords, tags, redirection, posting in forums etc needs to done for building up the authority of your website over the internet and getting it ranked .
Know more about Optimising your website in Major Search Engines → Search Engine Optimization.


As essential as Website Planning and Structuring is for development of a Website, it is one of the core module at Digital Marketing Institute in Indore that's been known to provide training with full practical approach.