A sponsored link campaign requires proper preparation. The way the Google Ads (Google Adwords) system works rewards advertisers who prepare good ads, ie ads that are often clicked and have high CTR (it also rewards those who pay the highest rates per click, but this should not be the advertiser's goal .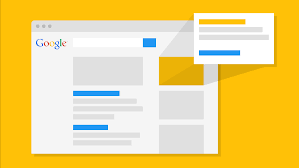 You might have observed, whenever you search for anything on Google you get to see the ads first and then the other search results follow. And if you give it a thought, the Ads are exactly related to your search in the query box.
These are nothing but Ads by Google, also known as Pay per Click Network. If you just ponder over it, it happens in a split second. In this very time Google searches for 38 Million Websites, checks the Ads which qualify, bidding takes place & the 4 Ads on top of the Organic results appear.
Businesses bid for keywords pertaining to their business in order to buy visits to their websites by means of Google's Advertising platform.Google Search Ads on SERP
Why Google Adwords ?
It is a platform that you can use to promote your business. It can be your Online Salesman to sell your products or services and a great resource to promote awareness of your brand, products or offers, and increase traffic to your website or footfall into your brick & mortar business premise.
Google Ads (Google Adwords)  is the single largest Advertising network in the world currently. 97% of Total Google Inc's revenue comes from advertising. It is the fastest & most effective way to draw relevant traffic to your website.
With an enormous potential to reach a crowd of targeted Audience depending on many factors like relevant keywords, Geographic location & many more…
Benefits of Google Adwords Relevance of Target Audience Advertiser can use appropriate targeting to reach specific users Targeting specific users with highly relevant Ads.
If you are local bakery & want to target just the locality audience who is looking for relevant products you can target them particularly. Reach It can be as wide as international & as specific as 20 km radius of a particular area.
Visibility or Awareness Brand is nothing but a product name or a company name which has been repeatedly knocking your mind via a marketing channel. Easiest way for you to create that awareness & visibility for your brand.Introducing a New Brand or Product- Easier way to put your Brand Identity across to the apt Audience.
Measurement & ROI In traditional media there was nothing called tangible measurement but with the advent of platforms like these you can measure your campaign performance. You can track your ROI to the most factored levels like keywords too.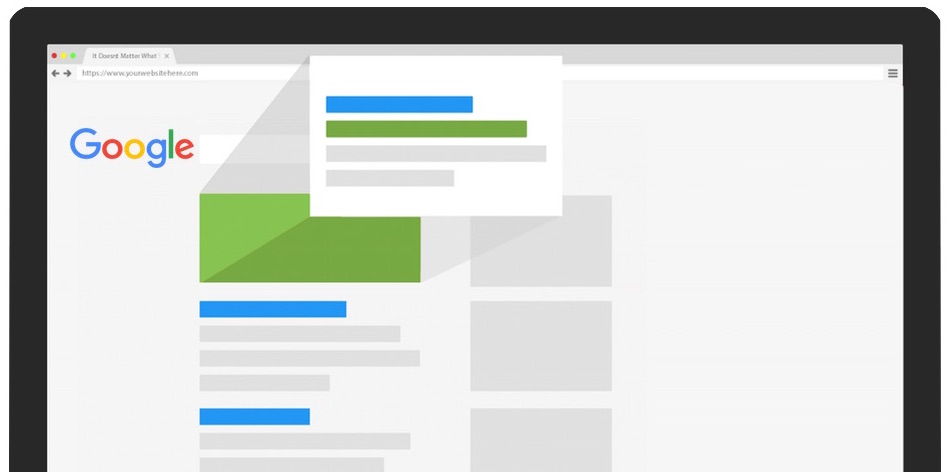 Here's the Top 7 Google Ad Hacks to keep in mind to define the real purpose of your Google Ads
Market and competition recognition


a).  Check how competitive your industry is (check the cost per click in the industry, the number of companies advertising in Google Ads (Google Adwords)

b). See what advertising texts others use (whether their texts describing offers in detail or generalities, or include geographical factors);

c). Check what keywords they advertise on (whether they are general or niche words, whether they correspond to the offer of these companies or whether its a result from loose or exact match in Google Ads (Google Adwords));

d). What they do not provide in their advertisements, and what can be of great importance to the view (eg costs, product availability, promotion etc);

e). Find out which keywords are more competitive and which ones are less (on which keywords are links, what are the costs of links)



Recognition of the advantage of the offer and the company

a).  Find items that can be of great importance to customers, and in which you are better than the competition or at least as good as them (eg if you are able to perform the service faster, you got good recommendations from other well-known companies);

b).  Focus in advertising on niches that are most cost-effective (eg instead of the general "electric stoves" campaign, try focusing on "electric stoves Prestige").
Developing a set of keywords

a). Choose the keywords that will be the most suitable for your offer (it is not worth advertising for the word "food delivery ", if you can perform the service only in Indore – better "food delivery in Indore");

b). Choose niche keywords that will be cheap (low CPC) and will cause the least number of sponsored links to be displayed (then we can count on a higher CTR);

c). Create the largest database of exact match keywords that cause your ad to display to match the character of your business, user's queries (using loose match on the keyword "colleges" will display ads for "primary school", "high school" and etc. , which causes low CTR).

Read more about creating keywords for Google Ads (Google Adwords) in →  Keyword matching options in Google Ads (Google Adwords).
Preparation of Advertising Text

a). Use exact and exact texts in the text (eg "delivery in 2 days" is better than "fast delivery");

b). Use information about prices and promotions (eg information about a lower price by 20%);

c). Use texts containing keywords that are associated with your offer;

d). Use keywords in the name of the site address in the ad (e.g., create a subdomain "pizza-delivery_XYZ_com") .
Preparation of the Landing Page

a). Prepare a separate subpage for the purposes of advertising, where users who switch from an Google Ads (Google Adwords) ad immediately find a reference to what you have included in the ad (e.g., information on how they can benefit from the 20% promotion);

b). Place statistics codes in the landing page source code, which enable later observation of advertising results (eg Google Analytics codes);

c). Hide the landing page from Search Engine bots, so that the page is not indexed by search engines and users of organic results do not falsify the results of observation of advertising results (in order not to lose users from organic searches it is worth creating a copy of this subpage and indexing it to another address).
Implementation of the campaign

a). Create separate campaigns for the ad in the search results and for contextual advertising;

b). Use Google Ads (Google Adwords) Editor or Google Ads Editor to service your Google Ads account, which facilitates quick preparation and implementation of the campaign;

First, apply a high maximum cost per click, which will help you get a high CTR at the start of the ad and then lower it.
Monitoring

a). Observe which advertising texts have high CTRs and which low ones (eg with two advertising texts we reject the weaker one every two weeks and replace it with a new one);

b). Move the best ads to separate ad groups, which improves the effectiveness of advertising;

c). If it is possible to check which advertising texts generate the best sales conversion (this is possible eg in the case of online stores, where it is possible to create separate identifiers for individual ads).

    The 5 Most Common Errors in Google Ads (Google Adwords)
 Places a lot of weight on the position of the ad, fiercely fighting for the first or second position in the results of sponsored links. What counts is the advertising profit, not its position (excluding special cases when the ad acts as a PR and image building).

 Actions and competition rates when maximizing the Google Ads (Google Adwords) campaign, you need to take into account the competition, but only to the extent that it is necessary.

 Competition activities must be associated with a specific market situation. Keywords that are profitable for a competitive company may be unprofitable for you and vice versa – what is unprofitable for competitive companies could mean significant profits for your company.

 Number of keywords for an Google Ads (Google Adwords) link In an Google Ads (Google Adwords) ad, the quality of keywords counts, not their quantity.

 In some situations it is worth advertising for several thousand keywords, in others your activity is characterized by only one characteristic word for you.

Important elements in running the campaign.

Investment profit
In the vast majority of cases this is the most important factor determining the effectiveness of the Google Ads (Google Adwords) sponsored campaign campaign. There are cases when the Google Ads (Google Adwords) linking strategy is not focused on maximizing ROI, but these are rather rare situations and usually result from misunderstanding the rules of running advertising campaigns on the Internet.
Rates paid for sponsored links.
The prices paid for Google Ads (Google Adwords) sponsored links often determine the cost of running a campaign. through this also ROI keywords. The lower the rate we pay for the keyword, the lower the profitability threshold for that keyword. On the other hand, it is worth bearing in mind that not always low keyword rates mean that our Google Ads (Google Adwords) sponsored links are profitable.
Google Ads (Google Adwords) Quality Indicator
An Google Ads (Google Adwords) Quality Indicator is often critical to the effectiveness of advertising. The higher the Quality indicator has on your advertising, the higher the position your advertising will achieve in the results of sponsored links and the lower rates you will have to pay for it.
The CTR of the Sponsored Link
High CTR often contributes to lowering the rates paid for advertising. At the same time, however, poorly prepared advertising can cause the very high CTR of the link to be accompanied by a very low level of advertising conversion. Such a situation may take place if we create an advertisement that will look very encouraging from the user's point of view (it will encourage clicking the advertisement), while it will not reflect the actual appearance of our service or product (eg advertising that advertises a cheap book for INR 200 , with the advertisement's landing page showing that this book and shipping costs will cost INR 600).
Advertising Conversion Rate
The greater the percentage of users who clicked on the ads bought by you will decide to buy your products and services, the higher the profit will be advertising. In drastic situations, even very low keyword rates may be related to the losses incurred on the Google Ads (Google Adwords) ad, if it is not a low rate, it should be accompanied by a certain level of advertising conversion.
Recommended Read → Hire Google for its Productivity.